The Best Car Accessories
A list of the most useful trinkets you can have in your car.
Valentine One Radar Detector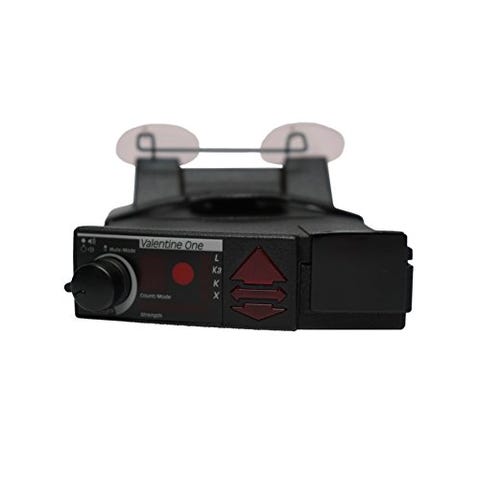 Valentine Oneamazon.com
$439.92
We don't condone speeding, but for those wanting that extra layer of protection, the Valentine One radar detector remains the best at finding police speed radar signals. It may use the same housing as it did 20 years ago, but the software has been updated to remain one of the best in the business.
BESTEK 400W Power Inverter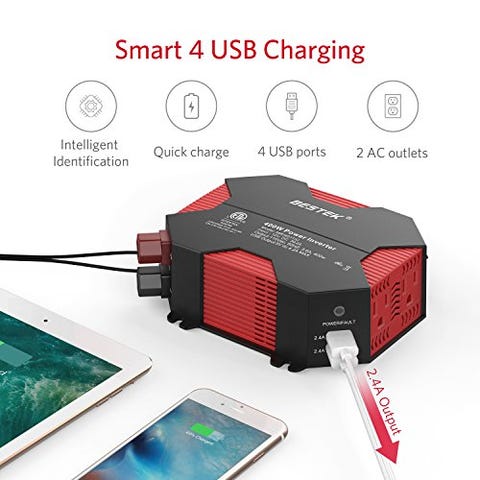 If you need to run some serious electronics that require a household 110V plugin, you need an inverter in your car. This Bestek model can be powered via a 12V port or be connected directly to your car's battery, and even features four USB ports.
With all the crazy drivers out there these days, it can't hurt to have a dash cam just in case something were to happen. This PAPAGO model is very high-res, which means you can zoom in on images later on.
High Carbon Steel Hard IPOW Car Safety Hammer Escape Tool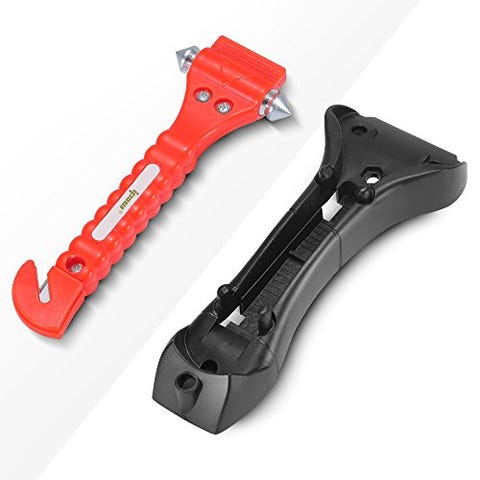 This is one of those tools you hope to never need. With hardened steel points for smashing through safety glass and a recessed blade to cut off a stuck seatbelt, this handy device could make the difference in escaping a wrecked vehicle as quickly as possible.
RAM Mounts Suction Grip Mount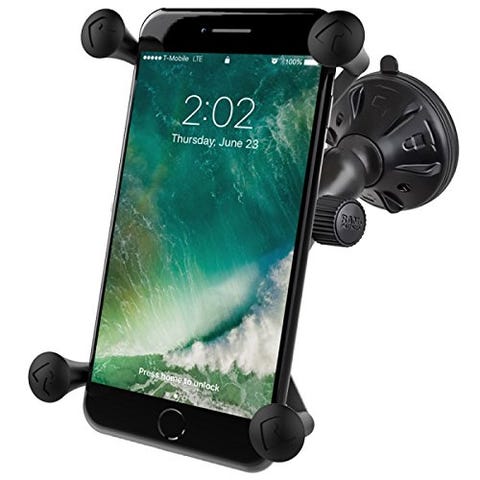 Ram Mounts makes some of the highest-quality phone holders out there, but we think the X-Grip model is the best. Not only does it hold your phone in place securely, it also doesn't conform to one phone size. That means even if you get a new phone, the mount works just as well.
WizGear Universal Air Vent Magnetic Phone Holder
If you're not into the heavy-duty Ram Mount, this air-vent mounted magnetic phone holder might be more your style. All you need to do is have a metal plate inside your phone's case, and you can stick it to this mount without any clamping or clipping.
Cassette to 3.5mm AUX Adapter
Maybe your car's too old to have a proprietary AUX input. That's no issue as long as you have a cassette player, with this device anyway. It's an adapter that connects a 3.5mm jack to a makeshift tape, allowing you to play music from your modern device on your car's original stereo.
CarPlay/Android Auto-Compatible Head Unit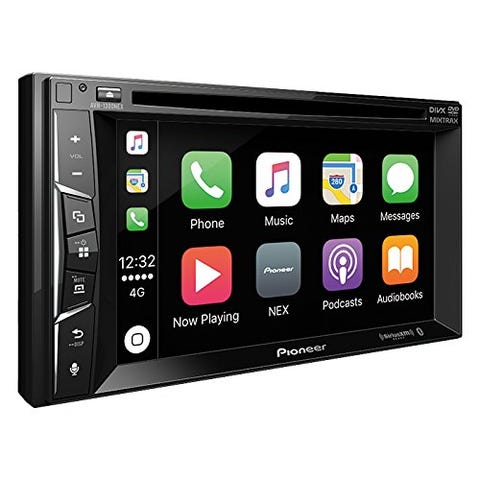 Pioneeramazon.com
$263.00
Or, instead of using a cassette to link your phone to your car, why not change your stereo? Well, fear not, because aftermarket companies want you to be able to use your phone with your car. This is how you can get CarPlay or Android Auto into anything, even that rusty old Miata.
Garmin High Speed Multi-Charger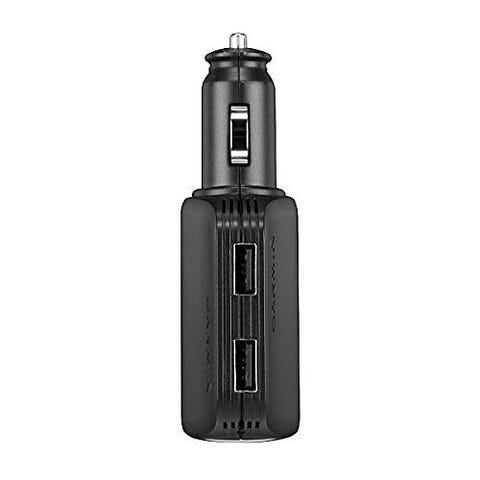 If you only have one 12V port, using multiple accessories at once can become an issue. That's solved with Garmin's clever multi-charger, which uses one 12V port and splits it into two USB ports and another 12V input.
Bestauto 4 Ton Inflatable Car Jack
This one is particularly useful for off-roaders, but we can see anyone finding use for a jack on uneven terrain. Inflated via a hose you slip over your car's exhaust pipe, this huge, heavy-duty bag will easily lift your vehicle high enough to change a tire.
Escort Max ll HD Radar Detector
One feature that the Valentine One doesn't have is the ability to detect and remember false alarms, like automatic doors, that can interfere with the radar detector's accuracy. The Escort Max II has GPS to find and remember these, along with networking access to other Escort users to find out about nearby speed traps.
Zone Tech Recessed Folding Cup Drink Holder – Black Premium Quality Recessed Sturdy Black Folding Vehicle Adjustable Drink Cup Holder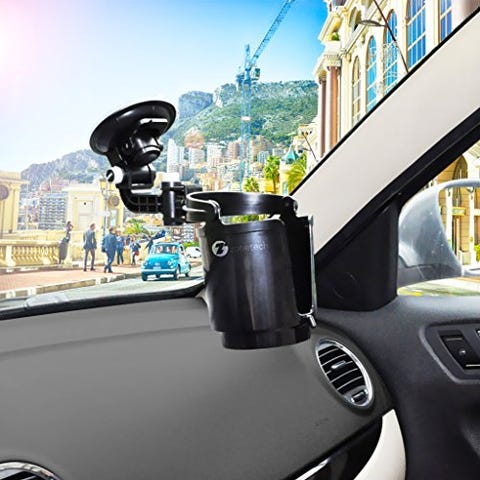 Zonetechamazon.com
$11.99
This suction mount cup holder may seem a bit strange, but in reality, it's actually very practical—even if you're not holding drinks with it. The more storage, the better.
Charlemain 2-in-1 Lightning and Micro USB Cable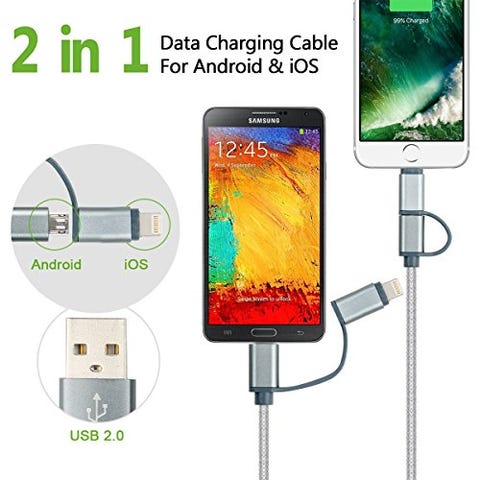 Charlemainamazon.com
$9.99
Of course, to charge all of your devices, you'll need a cable that'll get the job done. We recommend a three-pack of this two-in-one Lightning and Micro USB charger cable, this way you won't have to carry two cables around in case you need to charge two different devices. It's also convenient if a friend wants to charge their phone, but doesn't have the same input as your phone.
Trademark Global Swivel Tray and Storage Bin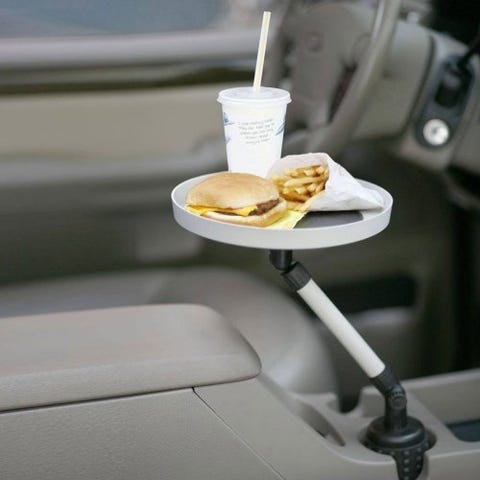 Trademark Globalamazon.com
$8.71
Have you struggled to comfortably eat food in your car due to space issues in the past? Well, this ingenious cup holder-mounted tray is a good solution. It's height-adjustable, and features a non-slip surface. It also doubles as a useful storage tray.
Credits to:  "https://www.roadandtrack.com/car-culture/car-accessories/g13515648/cool-car-accessories-gadgets/" By: R&T Staff